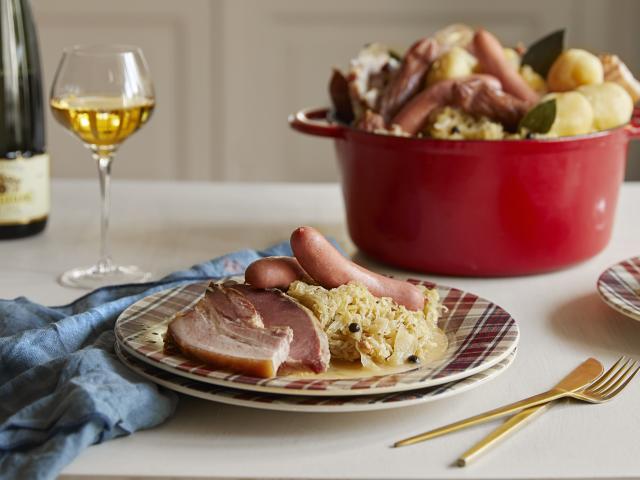 Sauerkraut is the signature dish of Alsace, which consists of fermented white cabbage served with various types of meat, such as knacks, kassler and bacon. Fermented cabbage is considered to be rich in probiotics and vitamins, and is often served hot with potatoes. It is considered a comfort food in winter. There are different recipes for sauerkraut, which vary by region, family and culinary tradition. You can even find sauerkraut with fish.
The kougelhopf is the most famous pastry of Alsace and very characteristic by its shape of inverted cauldron and its golden crust. It is usually filled with soaked raisins and almonds for its sweet version and with bacon and almonds for its savory version.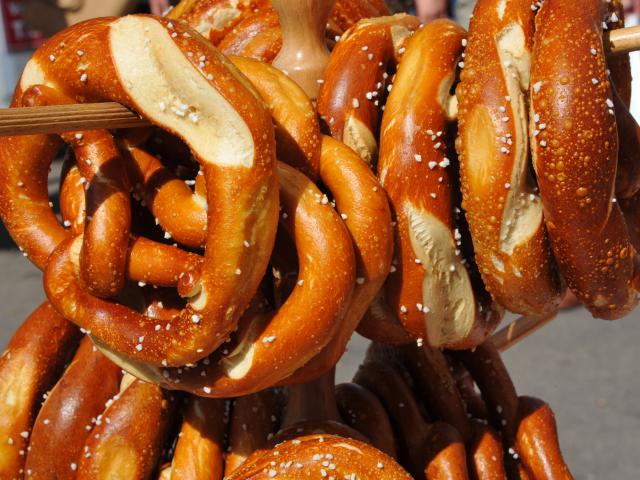 Pretzels are salty, loop-shaped snacks that are cooked at high temperatures and usually soaked in a salt water bath before being baked. They have a crunchy crust on the outside and a soft texture on the inside. To be enjoyed as an appetizer!
The tarts flambées come mainly from the north of Alsace even if you can now taste them everywhere in the region. They are usually made with a thin pastry, covered with fresh cream, onions and bacon before being cooked in a bread oven. It is a simple but tasty dish, usually served as an appetizer or as a main course with a green salad.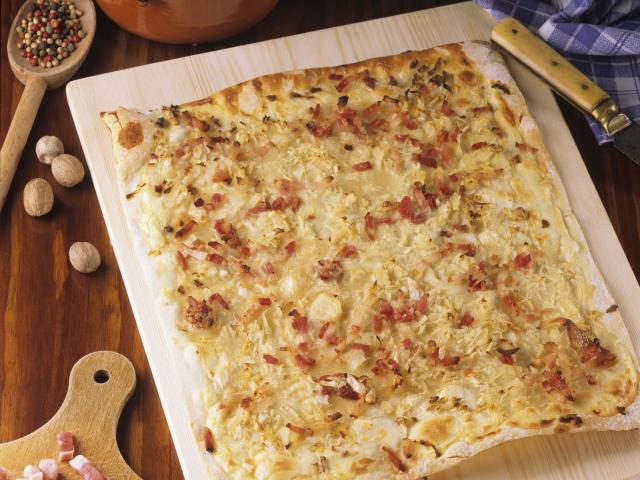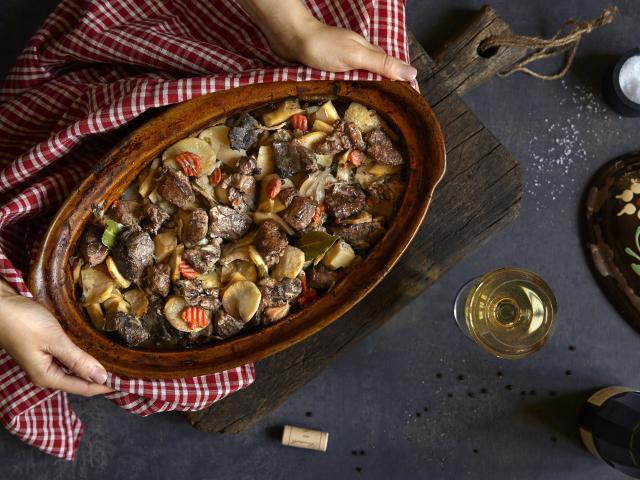 Baeckeoffa is a traditional dish of the Alsatian cuisine. It is made of beef, mutton and pork, marinated with onions, carrots, potatoes and herbs, cooked slowly in an earthenware pot. It is usually served with a green salad. It is especially popular in winter and is often prepared for special occasions. It is a hearty and tasty dish that reflects the traditional Alsatian cuisine.
Fried carp is a dish that comes from the Sundgau (region of southern Alsace located under Mulhouse) is a fried carp (in steak or fillet) in hot oil. This dish is often served as a main course with French fries and salad.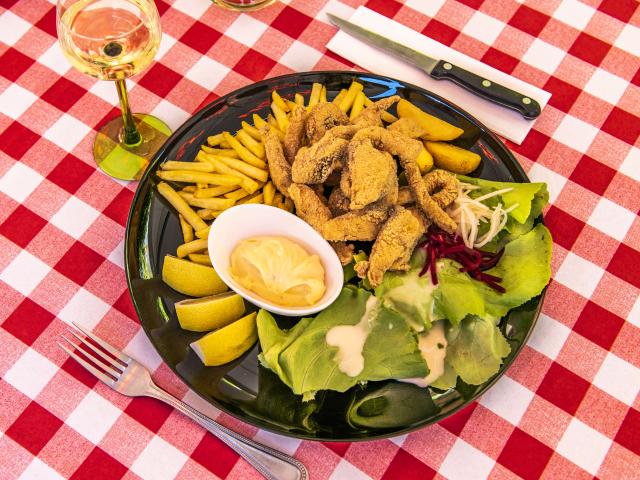 Fleischschnackas are a typical dish of southern Alsace. Their name literally means snail (schnackas) of meat (Fleisch). But for those who might wonder, it is not about snail "meat". They're called that because of the shape of the dough… in the shape of a snail!
By the way, you can find a recipe over here: the recipe for Fleischschnackas