For 5 weeks, from the end of November to the end of December, the Mulhouse Christmas Market nestles in the heart of the city's historic center, on the Place de la Réunion, around the Temple Saint-Etienne and Place des Cordiers.
His fabric created specifically for the occasion makes it unusual, different from other Christmas markets, and reminiscent of the city's textile past.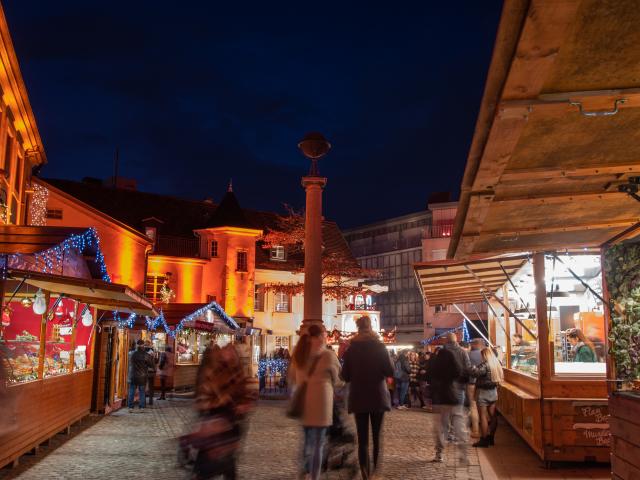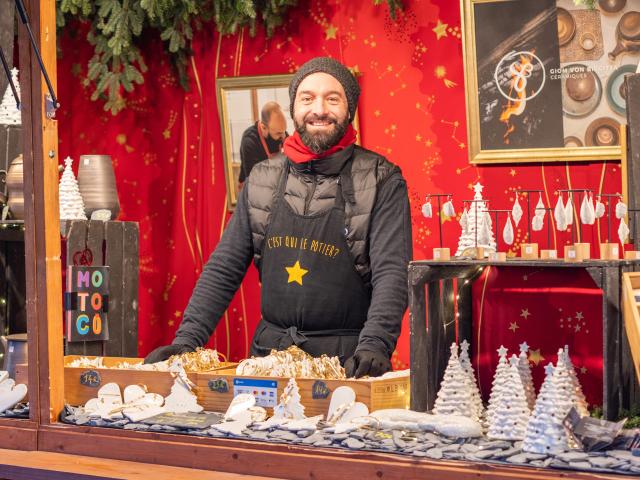 Created 32 years ago under the sign of authenticity, it invites you to discover many artisans, most of them local.
Around 90 chalets await you and offer pottery, decorations, jewelry, gift ideas, honey and other delicacies! Come and stroll around, find your Christmas gifts, drink mulled wine, enjoy a tarte flambée, sauerkraut with knepflas and even a burger directly from the farm, carp-fries… You will enjoy yourself !